EQUINE, the Diablo 1 Mod Manager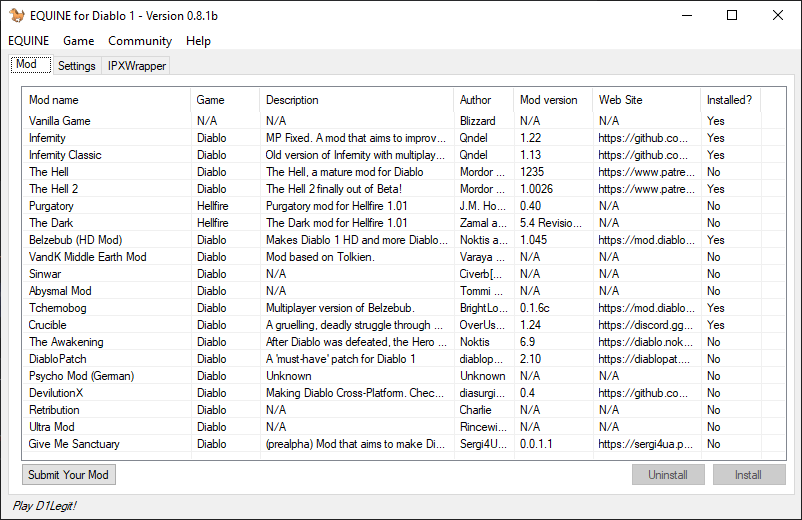 EQUINE (Easy & QUick Installation Environment is a mod manager for the classic Diablo game.
It has a lot of great features, like auto mod updating, game force updater, downgrader, built in IPXWrapper, 2 DDrawWrappers and much much more.
System Requirements:
Windows Vista or higher
Diablo or Hellfire Installed
.net Framework 4.5 (Windows 10 users should have this already)
Download from GitHub
Discord Channel
EQUINE source code is licensed under GPLv3. Diablo(TM) is a trademark and/or registered trademark of Blizzard Entertainment.
This software is in no way associated with or endorsed by Blizzard Entertainment(R).